Meet Our Management Team with Career-Long Dedication to Healthcare
Troy Simonson, Chief Executive Officer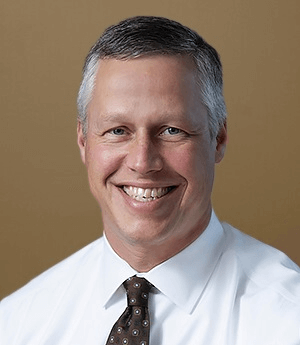 As Chief Executive Officer for Proliance Surgeons, Troy will be instrumental in the expansion of our network of services and care centers. Troy has over twenty years of experience in fostering growth in the healthcare industry, and has an extensive background in project management, clinic research, and finance. His invaluable experience will not only be a much-needed resource for Proliance Surgeons, but also the community we serve.
Troy earned his Bachelor of Arts in Business Administration, with an emphasis in healthcare, from Concordia College. We look forward to what we can accomplish under his leadership.
Alex Gross, Chief Financial Officer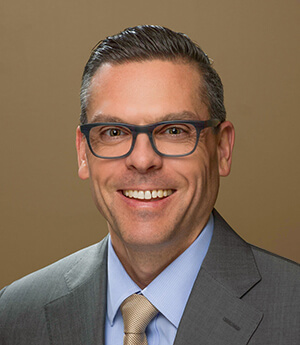 Alex serves as the Chief Financial Officer for Proliance Surgeons where he supports Proliance's 100+ care centers in Washington State, including medical clinics, ambulatory surgery centers, imaging centers and other health services. Alex has more than twenty years of healthcare finance, operations and start-up experience and has a passion for improving the lives of those in the communities Proliance supports. Alex is a Northwest native and received his BS in Business Administration and Accounting from the University of Washington.
Laura Kleisle, Chief Risk Officer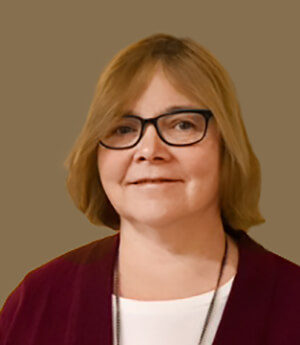 As Chief Risk Officer, Laura supports Proliance's Executives and Board of Directors with the organization's compliance, regulatory and risk program. Originally from St. Louis, Missouri, Laura began her legal career 30 years ago and is known around the office for her attention to detail and no-nonsense demeanor. Laura received her Bachelor of Architecture from Illinois Institute of Technology and her JD from Washington University in St. Louis. Outside of work, Laura believes that Don Sutton/Steve Yeager was the best pitcher/catcher battery of the 1970s, and she will not hear otherwise.
Curt Kwak, Chief Information Officer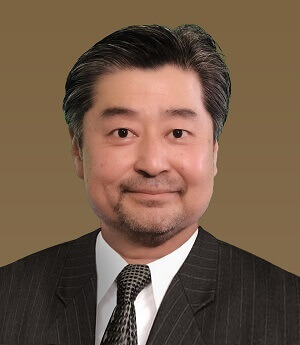 As the Chief Information Officer for Proliance Surgeons, Curt oversees all technology implementation and maintenance necessary to meet the business requirements of the 80+ Care Center locations within the Proliance Surgeons enterprise. Previously, Curt was the Chief Information Officer at the Washington Health Benefit Exchange (Wahealthplanfinder.org) and prior to that, at Providence Health & Services, WA region. Curt's organization was responsible for all IT systems and components responsible for patient care, business delivery and strategic development.
Curt earned his Executive M.B.A. and a Bachelor of Science degree in Mechanical Engineering from the University of Washington. Curt is currently a CHCIO (Certified Health CIO) and a Fellow with CHIME.
Carrie Cruz, Interim Vice President of Human Resources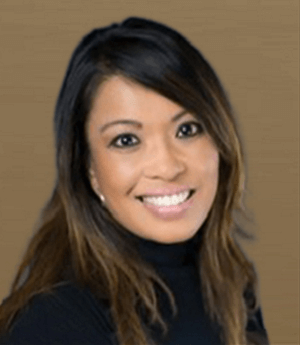 As VP of HR, Carrie is a returning employee to Proliance Surgeons where she supported the Human Resources functions from 2012-2017. She brings 25 years of HR experience from the retail, healthcare, and consumer protection industries. Her goal of becoming a dentist like her father changed, and she decided to follow what she was passionate about. Carrie's calling is to provide excellent customer service, while creating an individualized customer experience through service, compassion, and a personal touch. Carrie earned her Bachelor of Science in Business Management with a minor in Human Resources while continuing to work as an HR professional. 
 
Carrie brings a "servant leadership" style, focusing on employee engagement, development and retention, people, and culture. In her spare time, she enjoys being with her family and friends, going to concerts or just spending a quiet evening at home.
Peggy Wellman, Vice President of ASC Operations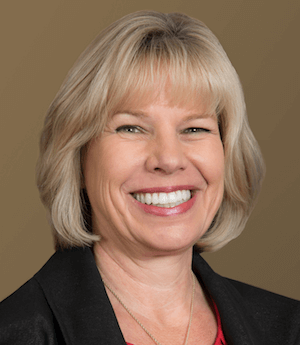 Peggy serves as the VP of ASC Operations and Value Based Care for Proliance Surgeons. In her role, she collaborates with Administrators and Directors to advance patient outcomes and improve efficiencies in the provision of care. Additionally, she oversees Supply Chain functions and works with the Value Based Care Team to support innovation in 3rd party payor arrangements. She has over 30 years' experience in ambulatory care operations. Prior to joining Proliance Surgeons, she served as the Market President for United Surgical Partners International (USPI) for the Pacific Market and oversaw a regional team that managed, developed, and acquired 33 ASCs in California and Oregon. Prior to that role, she served as an RVP for USPI in California. She also had the opportunity to develop and manage physician owned surgical hospitals in states throughout the west, primarily focused on joint and spine surgery when she was working for National Surgical Hospitals. She is a strong advocate for the important role that ASCs play in the healthcare delivery system focused on personalized, high-quality patient care delivered for a lower cost than hospitals. She served on the Executive Board of the CA ASC association for 7 years, working to improve relationships with health plans and regulators and has advocated for ASCs at the Federal and State level. Peggy holds a B.S. Degree from the University of California at Davis and a M.P.H from the University of California at Berkeley. She is an avid baseball fan and enjoys exploring the Pacific Northwest with her family.
April Betts-Gibson

, Vice President of Clinic Operations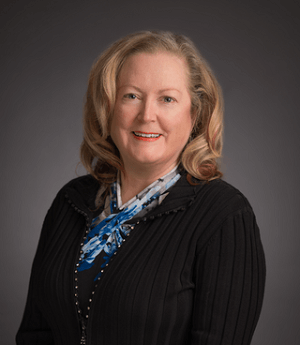 As Vice President of Clinic Operations, April and her team serve 30+ Care Centers throughout Proliance Surgeons. She has 35 years of comprehensive operations management experience in outpatient healthcare settings. She has held leadership positions in state and national health organizations including the Washington Ambulatory Surgery Center Association, Washington State Medical Group Management Association, Medical Group Management Association, and was appointed by Gov. Inslee to the Washington Health Benefit Exchange Board in January 2018. She is currently Chair of the Pierce County Workforce Development Council and a strong advocate for promoting enhancement of skill sets. She has a BA in Accounting from St. Martin's University and an MHA from Chapman. Her personal tagline is "Make a difference today." In her spare time, she hangs out with her favorite people—her six grandkids, travels, and enjoys working on her photography skills.
Latest News from Proliance Surgeons