A premier group of orthopedic surgeons in the Pacific Northwest. At Proliance Orthopaedics & Sports Medicine we bring compassion, customer service, and technical expertise together to provide exceptional patient care. We are the only Eastside orthopedic practice with fellowship-trained, sub-specialists in every area, including: sports medicine, hand, elbow and wrist, foot and ankle, neck, back, and spine, joint replacement, hip arthroscopy, trauma and fracture care, pediatrics, orthopedic oncology, and orthobiologics.
Additionally, our family of clinics offers a suite of specialized diagnostic and treatment facilities to offer you complete care, from diagnosis through treatment, and aftercare – ambulatory surgery centers, 3T state-of-the-art MRI, hand therapy, and physical therapy and sports rehabilitation – all integrated, as a cohesive team.
We specialize in the diagnosis, treatment, and rehabilitation of general orthopedic conditions and sports injuries, in addition to conditions requiring more specialty-focused care. With convenient Eastside locations in Bellevue, Redmond, and Issaquah, our team of highly skilled physicians give you the confidence that you are in the right place, and the right hands.
Physical Medicine and Rehabilitation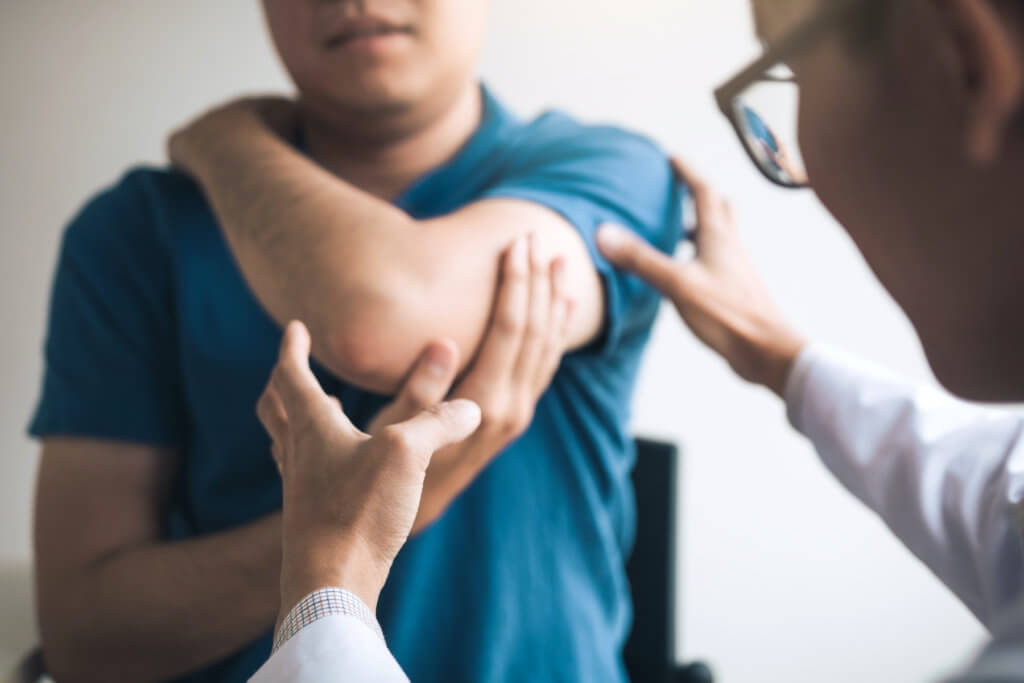 Specializing in:
ACL reconstruction
ACL surgery
ACL tear
Achilles tendon repair
Ankle arthroscopy
Ankle care
Anterior approach hip replacement
Anterior hip replacement
Anterior total hip arthroplasty
Arm
Arthritis
Arthroscopic knee surgery including ACL and meniscus surgery
Arthroscopic rotator cuff
Arthroscopic rotator cuff and labral repair
Arthroscopic shoulder surgery
Arthroscopic shoulder surgery including cuff repairs and Bankart repairs
Biceps repair
Carpal tunnel
Carpal tunnel release
Cartilage injuries
Cartilage transplantation
Cervical & thoracic myelopathy
Cervical disc replacement
Cervical spine
Clavicle fractures
Complex deformity joint replacement
Complex fractures
Complex leg deformity
Complex primary hip and knee arthroplasty
Complex spine surgery
Complex trauma
Disc herniation
Dupuytren's disease
Elbow
Endoscopic carpal tunnel release
Finger
Finger contractures
Fluoroscopic procedures for spine & joint
Foot & ankle
Foot & ankle conditions
Foot and ankle
Foot conditions
Fracture care
Hand
Hand & wrist
Hip
Hip arthroscopy
Hip replacement
Hip replacement/revision
Joint replacement
Joint replacement knee and shoulder
Joint replacement of fingers, hand, wrist, and elbow
Knee
Knee and shoulder joint replacement
Knee arthroscopy
Knee arthroscopy and replacement
Knee cartilage transplant
Knee replacement
Labral surgery of shoulder
Labral tear
Leg lengthening
Ligament injuries
Lower extremity trauma and fracture care
Lumbar spine
MAKO
MAKO kinematic knee replacement
MAKO robotic surgery
Meniscus repair
Meniscus tear
Minimally invasive ACL reconstruction (including growth plate sparing for young athletes)
Minimally invasive spine surgery
Minimally invasive surgery
Minimally invasive surgical techniques for joint replacement
Musculoskeletal ultrasound (injections, tenotomy, diagnostic)
Navigation-assisted surgery
Nerve compressions
Nerve decompression and repair
Non-operative sports medicine
Orthobiologics
Orthopaedic oncology
PRP
Partial knee replacement
Partial total knee arthroplasty
Partial/total knee
Patella instability
Pediatric
Pediatric and adolescent sports injuries
Pediatrics
Physiatry
Rapid recovery protocols and same day joint replacement surgery
Repair of shoulder instability
Revision hip and knee replacement surgery
Revision total hip arthroplasty
Revision total knee arthroplasty
Robotic hip & knee replacement
Robotic total joint arthroplasty
Robotic-assisted knee replacement
Robotic-assisted surgery
Rotator cuff tears
Sciatica/radiculopathy
Scoliosis
Shoulder
Shoulder arthroscopy
Shoulder instability
Shoulder replacement
Spinal spondylolisthesis
Spinal stenosis
Spondylolisthesis
Sports medicine
Sports medicine and arthroscopy
Surgery and non-operative care of the knee
Surgery and non-operative care of the shoulder
Tendinitis issues
Tendon lacerations
Thoracic spine
Total ankle replacement
Total hip arthroplasty
Total knee arthroplasty
Trauma
Trauma & fracture care
Treatment of complex fractures
Trigger finger
Trigger finger release
Upper extremity fracture
Upper extremity trauma & fracture care
Wrist
Patient Resources
Getting Ready for Your Visit
In order for us to provide you the best care, it is important that you bring the following items to your appointment:
Photo ID
A list of your current medications
Any and all x-ray, MRI's and or reports if available
Insurance information and card
Some insurance carriers require you have a referral or primary care authorization before treatment is given. Please check with your carrier.
Information about what treatments and medications have been tried in the past
Medical records from prior visits that you think may be helpful
New Patients: please download a patient registration form below and bring a completed copy with you for your visit.
In order to complete any outstanding paperwork and/or process any required changes to your patient information, we ask that you come to our office at least 20 minutes prior to your scheduled visit time.